You know what "THEY" say…
How many times have we said, "You know what they say"?
In regards to health, news, politics, science, google, religion, you name it.
Is it because we want to be guided and connect with others who share similar beliefs? Or do we want to figure out what is true?
When I first started studying nutrition, I wanted to find the perfect someone, just to tell me what to eat to be healthy, only to realize "they" were a bit contradictory and may not always know what is best.
However, in search of the truth, I researched and read hundreds of books, went to heaps of seminars regarding science, a variety of healing modalities, quantum physics, and spirituality, and asked healthy-looking people what their secrets were. And after over 25 years of research, there are many common denominators that helped me create the Conscious Nutrition philosophy and programs.
Most people I work with are MALNOURISHED.
It isn't about that they ate 'bad', it is because they aren't getting what their organs and cells need. Then our body goes into a deficit, causing an environment for disease symptoms to propel.
The foundation of a healthy nutrition program.
Low-inflammatory/alkaline foods:

Having a foundational diet consisting of whole, nutrient-dense foods, that do not cause instant inflammation or blood sugar spikes. There are a variety of diets that tell you which foods are and aren't. They have a common denominator, veggies, quality proteins, sea veggies, greens, some beans and some nuts. However, if you have

food sensitivities, leaky gut, liver dysfunction, or stress

, then certain foods at certain times or seasons do not support you. YOU have to discover what your own body needs.

Plant Power

: The power of plant-based meals helps us increase our fiber and support mineral intake. People who live in the

Blue Zones

have access to fresh-grown foods in their garden or community. I definitely do not eat veggies at every meal. However it is all about

balance

, and getting the veggies in the next meal or next day as soon as you can.

Digestive health and integrity:

It is all about the

gut/brain

connection. When our digestive lining is leaky and not absorbing nutrients, we are in crisis.

During our 4-week Master Class, we focus on supporting the gut lining so you can heal and absorb nutrients.

Healthy Nervous System:

I personally have had anxiety for many decades of my life. I thought that it was normal to be stressed to 'get things done'. I started

meditating over 15 years ago

and it saved my life. Whatever modality you need for YOU to lower stress is what will work best.

Lower stress levels

: When stress hormones stay high, your body is sucking minerals from your cells, bones, brain, heart and skin. All the big organs. If our thoughts and mental operating system are in a state of fear, guilt, and shame, we are fighting an uphill battle. I created the Food Relationship Type quiz to help you understand what your inner dialogue is

repeating EVERYDAY!

Did you know we have over 60-80,000 thoughts per day? And about 80-90% of them are repeated each day. This alone can cause your body to feel depleted, and no amount of caffeine or adrenaline-causing medications can counteract it.
If you want to learn more about how your brain chemistry, pituitary, and pineal gland help us create a more conscious life, watch my webinar "How Hyped is Your Hypothalamus".
We spoke about…
The function of the hypothalamus is to keep us in balance. Hint: Our body does NOT like extremes.

How your pituitary gland manages your stress hormones

How to decalcify your pineal gland

And how you can focus your thoughts to help you manifest your desires and health.
Here is the recording for you!
Here is the presentation for you to download.
How Hyped is Your Hypothalamus?.pdf
If you found this information interesting and would like to learn more about Nourish YOUniversity, and my upcoming 4-week Master Class beginning on October 11th, click below to set up a time for us to connect.
Thank you for your continuous support.
with abundant nourishment,
Heather Fleming, C.C.N. ​Conscious. Compassion. Nutrition.
P.S. Did you grab my NEW Meals & Feels recipe book yet?
You can purchase your copy of the Feels & Meals Recipe Book on Amazon.
If you are not an Amazon lover, you can purchase from my website. And I will sign your copy! (US only)
P.S. Work with me for a Season!
When to start? My next LIVE 4-week Masterclass is the best time. We begin on October 11th and it is a great way to support and nourish yourself until the end of the year. You can choose either group or personal. Reply back to this email to set up a time for us to chat or…
P.S.S. And a reminder to join my private Facebook community here. This is the best place to ask me questions and interact with other nourishers.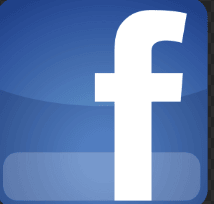 And follow me on Instagram for inspiration and my RV life musings:)
YouTube has heaps of cooking videos to help ignite your digestive juices.