You already instinctually eat how I teach…
My FAVE food modality is Food Combining.
Over time, my team of clients and FRIENDS have helped me create the Conscious Nutrition Food Tree.
Now, with Paleo, Keto, Vegetarian, Vegan, Mediterranean, you name it diet, the tree seems like the simplest tool to utilize.
Most cultures already do food combining. And most of them have certain food combination preferences. Some foods just go better together.
Besides our taste buds, our digestive tract prefers certain combinations of foods to complement each other to be broken down well in our stomach and then absorbed in our small intestine.
The tree is actually a combination of modalities that focus on digestion, alkalinity and nutrient-dense foods. The original food combining principles are a bit dogmatic, confusing and complicated. I simplified these principles along with other research to make the Tree be easier to practice.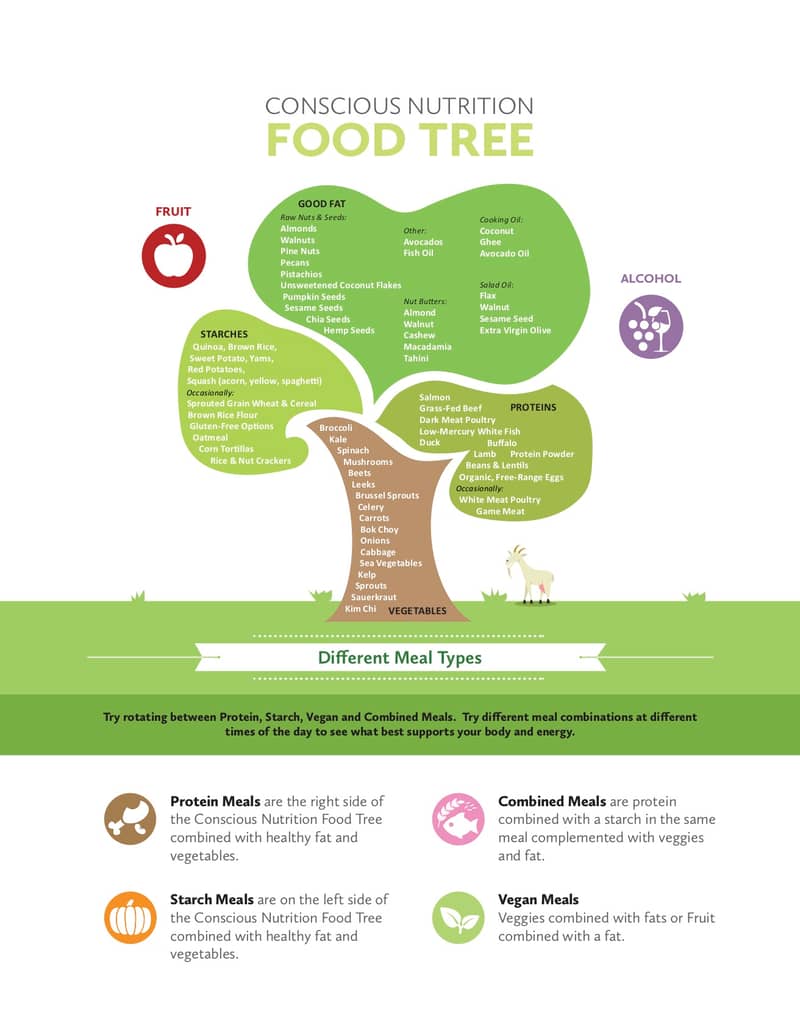 What is Food Combining?
The idea is that if two or more foods require different pH levels, your body cannot properly digest both at the same time.
For example, some proteins need more of an acidic environment to break down in the stomach, and some starches/carbohydrates need a slightly less acidic environment. When we over-combine these it compromises our stomach acid, thus we get indigestion or heartburn. Also, it depletes our digestive enzyme reserves and we can't tolerate foods as we use to.
Have you ever eaten a meal consisting of protein and starches, that left you having heartburn, bloating, or lethargy? I have. And the more I practice separating proteins and starches at MOST, not all, meals, the better I feel. The other diets suggest more all-or-none principles, but we are not meant to live like that, both physically and emotionally.
Symptoms of poor digestion:
gas

bloating

stomach pains

indigestion or heartburn

irregular bowel movements

fatigue

disrupted sleep

bad breath

skin issues
If you are experiencing any of these, I highly suggest taking a gander at the Food Tree and having a non-Combined Meal.
Try to pay attention to how foods combine in your body, NOT in a dogmatic way, but more in a self-based research approach. It is easier to eat non-Combined Meals at home and alone. With others and dining out, I tend to and LOVE having Combined Meals.
I will be hosting a LIVE Webinar Series these next two weeks to assist you in finding your own Food Combinations.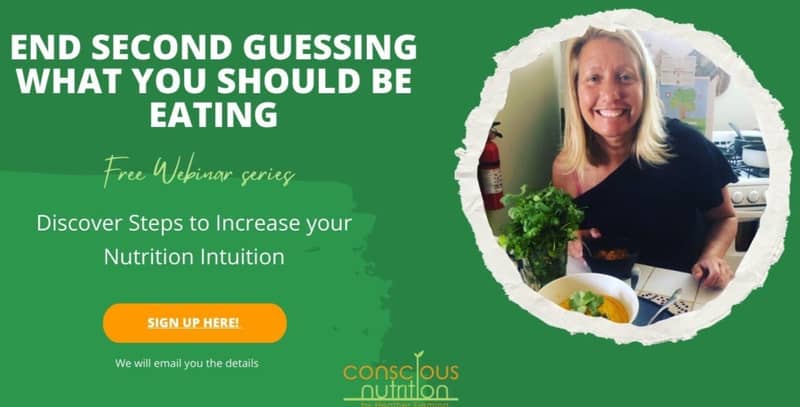 We will be meeting via Zoom or Facebook LIVE on my Conscious Nutrition page.
To receive the details, and the recordings sign up below!
And if want more details about Nourish YOUniversity, let's chat! Schedule here or email me back some days and times to call you.
with abundant nourishment,
Heather Fleming, C.C.N. ​Conscious. Compassion. Nutrition.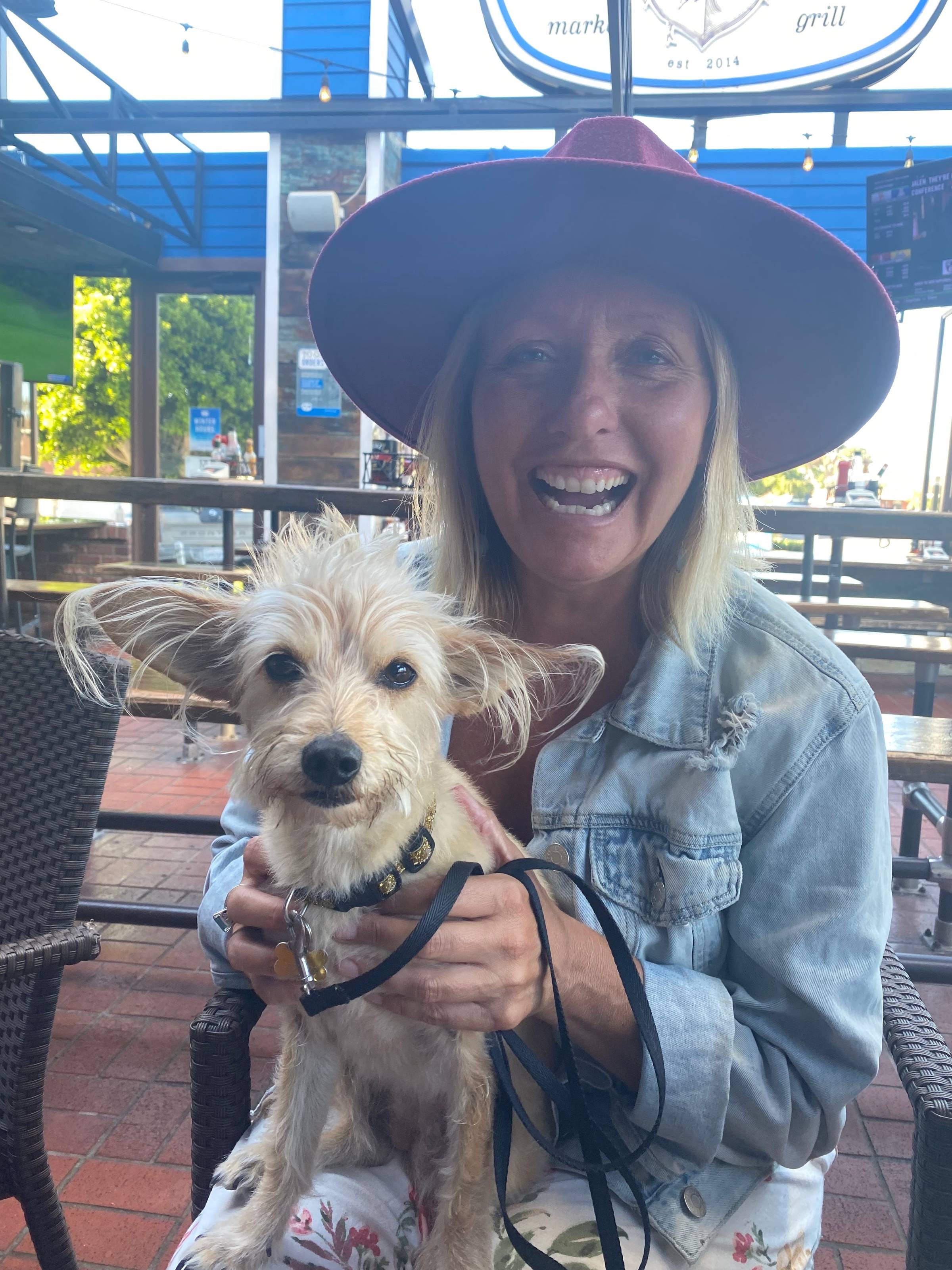 P.S. Do you love to be warm like me??
I LOVE my portable infrared sauna and it is a wonderful tool for detoxing.
Check out my fun video from RV life!
 Here is the link for the InfraRed Sauna  and use coupon code: Nourish for $150 off ends TODAY!