Which voice in your head are you listening to the most?
"I just want this over with"
"Why is this happening to me"
"She should just move on from feeling hurt"
These are some of the responses I have heard from others this week while a LOT is going on in the world.
I am currently reading TWO completely different books at the same time, "The Disappearance of the Universe" and "Life Force". One book is completely esoteric and the other one is very scientific and grounded.
I LOVE science, and I believe we NEED to also listen to our spirit. That doesn't mean spirit in the religious sense, but the spirit is the nature of everything around us.
Whether it is a butterfly having symbolism or meaning about a loved one who passed or a challenging conversation that changed your whole perspective about a person you use to judge. That is spiritual living.
I COMPLETELY feel we need BOTH of these.
If the combination of science and spirit were celebrated in our reality, then this communion may offer us a completely different response to the challenges of life.
The common denominator between the two books are…
TRUST your Inner Intelligence.
I keep making plans, and they keep not working out. My dad finished up his last chemo and needs to rebuild his strength for what he chooses to do next. So, I may be camping out in my new RV in his backyard a bit longer. At first, I was sad, and now that my logic and spirit see and feel the bigger picture, I am surrendered to the present. It is a gift that I am able to be here during this chapter of our lives.
And that being said, the Life Force book I am reading, led me to apply to work with the company to help shift the future of health care and prevention. My first interview is Monday.
So, while we are busy making plans, life is happening.
My tips for you:
Stay present to what is right in front of you

. I tend to be a runner:) and now Ruka and I are staying tuned to what direction our inner guidance nudges us toward.

Know when to hold them, know when to fold them.-Kenny Rogers

: Train for life like a LONG marathon. Know when to rest, know when to sprint and know when to porch sit with your dad.

Listen to your HIGHER-self voice

: Our ego is trying to protect us from fear. Being fearful and defensive is its ENTIRE strategy. That is not how we are supposed to live. Listen to the voice that approaches life with discernment, curiosity and open to play offensively. That is VERY hard for most people. Try to understand versus defend. Because your mind may be steering you away from love and desire most. 
If you want to practice your approach to nutrition in a more OPEN way, check out my NEW Meals & Feels Program.
When we choose our nutrition with more acceptance, our digestive tract will not always have to be on guard. You can understand your needs and let down your defenses.
This introductory price is available until June 1st.
And a reminder to join my private Facebook community here. This is the best place to ask me questions and interact with other nourishers.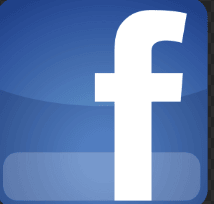 And follow me on Instagram for inspiration and my personal life musings:)
Thank you for your continuous support.
with abundant nourishment,
Heather Fleming, C.C.N. ​Conscious. Compassion. Nutrition.
P.S. Did you grab my NEW Meals & Feels recipe book yet?
You can purchase your copy of the Feels & Meals Recipe Book on Amazon.
If you are not an Amazon lover, you can purchase from my website. And I will sign your copy! (US only)
P.S.S. YouTube has heaps of cooking videos to help ignite your digestive juices.