What's for dinner? & 40-day program begins tomorrow!
This may be one of the toughest questions some families face every evening.
I have a friend who made a rule, NO one could ask her what was for dinner until after 4 pm. Then I have another friend who plans out the meals for the week and only half of them come to fruition.
I tend to have my favorite go-to meals on hand, and then decide later in the day, because our life, plans and cravings can change in an instant.
We tend to eat to connect with each other, because we are hungry, and it is what we are supposed to do at that time.
Some days we need to flow and some days we may need a more structured approach. I created the Increase Your Nutrition Intuition 40-day program for you to do JUST this.
Step 1: You take the Food Relationship Quiz to discover which ratio of the 4-Meal Types may support you best.
You rotate these Meal Types each day for one week and observe your energy levels, digestion, and guilty feelings.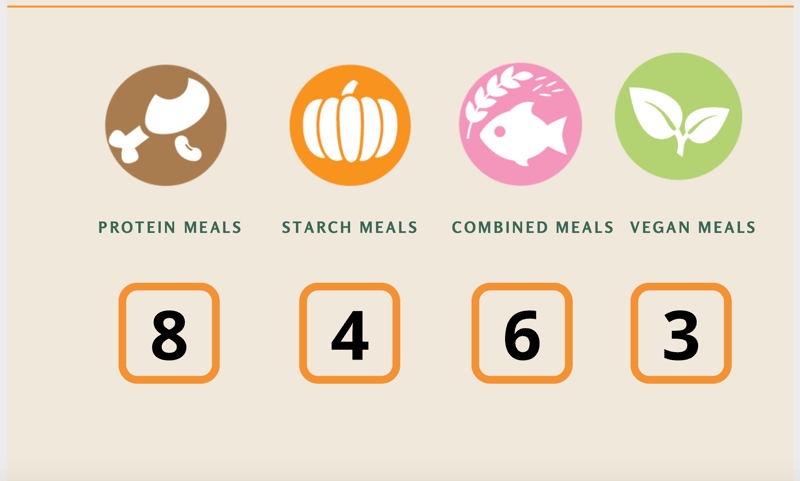 Step 2: You choose Meals from the over 40 days of Meal Ideas! Each meal idea has a recipe included in the Meals & Feels recipe book.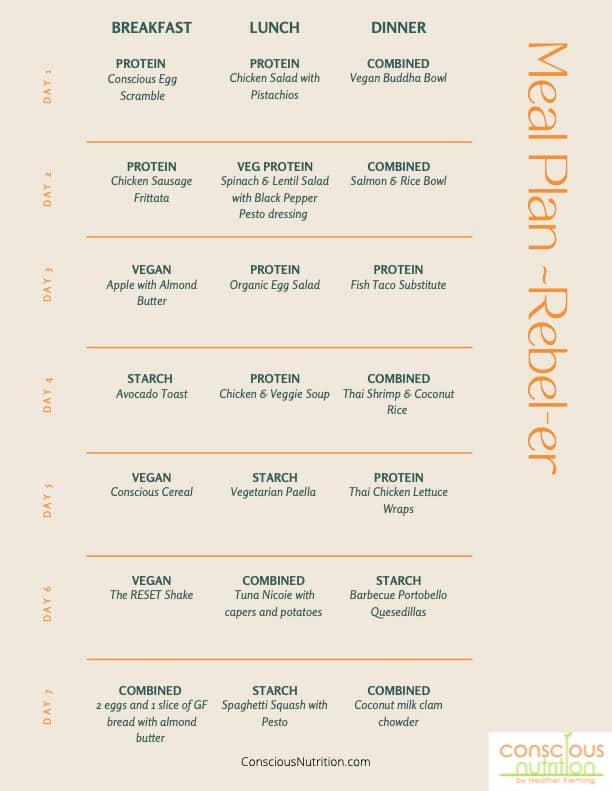 Step 3: Journal! This is ALL about you. You are not trying to follow a program, but instead track your Meal Types, water intake, breaths, energy level and much more.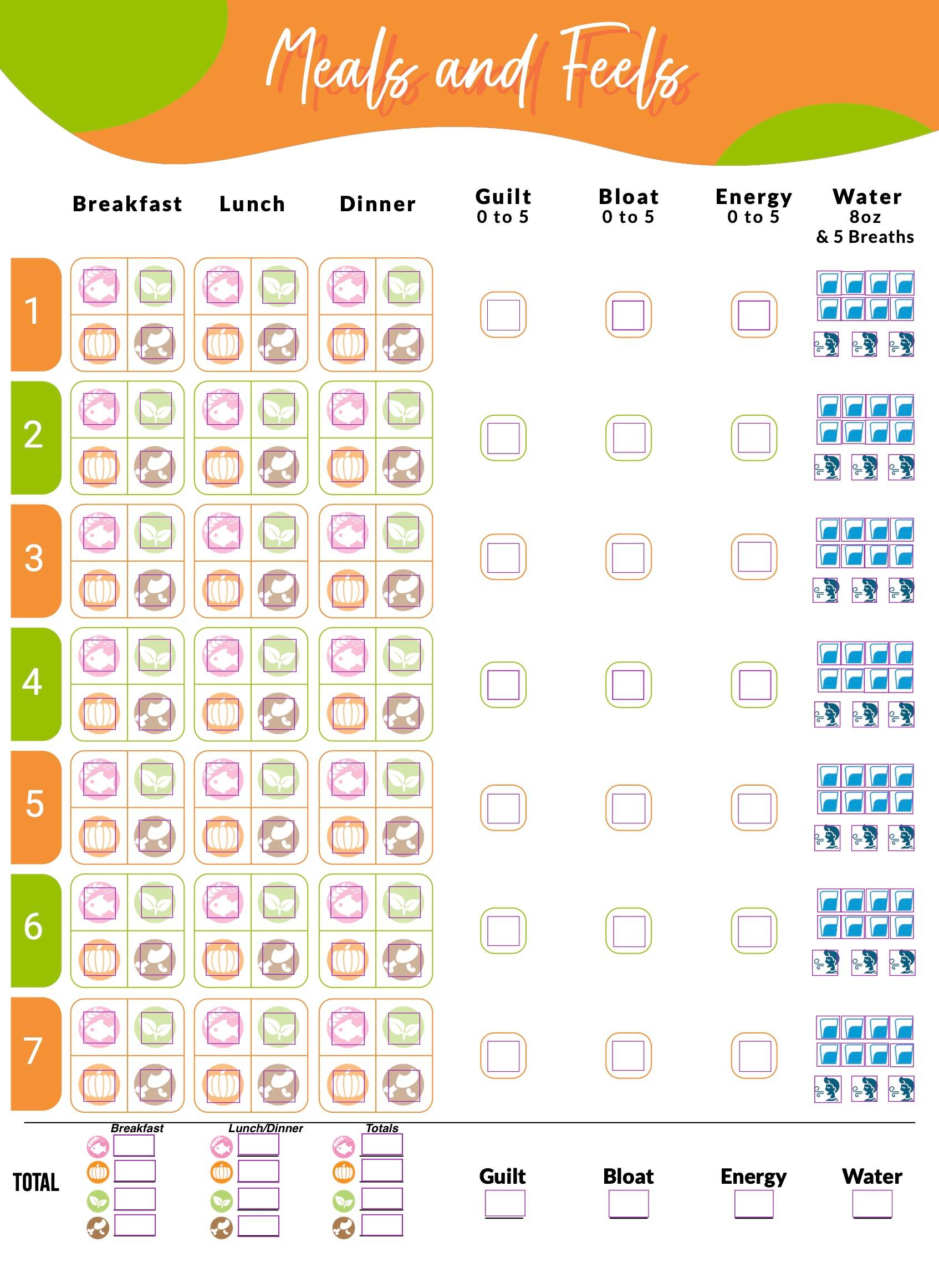 Get nourished with me during the upcoming 40-day program!
This program is the foundation of all the research I have conducted over the last two decades. You will get simple tips and experiment with the four different Meal Types to HEAL your gut, and microbiome and reduce the mental stress around 'what to eat'.
We begin LIVE on February 7th, all calls are recorded for your listening convenience, and you have access to the program until the end of the year!
What do you receive?
40+ Days of Meal Ideas

broken down into the ratio of Meal Types to help you reduce inflammation and digestive distress.

Over 150 recipes

sorted by Meal Type, Flavor Type & Temperature Type

Discover your Food Relationship Type Mantra to help with mental and emotional stress. Your gut and brain are comple

tely connected.

JOURNAL! Don't run,

I swear, it is a simple checklist to help your perfectionist relax and create action.

Journaling is only meant to help you feel supported and not guilty.
I may be more excited about this program than anyone else. Even with all I have going on, nourishing ourselves isn't meant to cause us a longer to-do list.
True nourishment is meant to support us so we can be more present with this amazing life with all its pains and joys so we GIVE and receive more LOVE to the people right in front of us.
Payment plan option available! See you tomorrow!