What if it isn't just about the food?
Why do we put continuous pressure on ourselves? Whether you gain or lose a few pounds, how much emphasis do you put JUST on the food? Considering the big picture will help eliminate the blame game and reduce hypervigilance on making food the savior or the enemy.
My clients KNOW a lot about nutrition science and if I just tell them to add in more vegetables for the rest of their and my life, I may be switching careers. About a year ago, I realized I was missing something in my nutrition programs and coaching. I realized we have an "operating system" that could be supporting us to shift our behaviors or causing us to stay in the guilt/shame loop leaving us to feel like we have failed yet again.
I bet you know or have experienced this loop in some aspects of your life. It is Sunday night, you have had a relaxing day, maybe ate some of your favorite comfort foods and now the day is ending. You decide, it is time to make BIG changes and you are going to start tomorrow. Whether it is cleaning your entire garage, exercising more, or changing the way you eat, this is the beginning of the loop. Then by Wednesday, our big changes fall by the wayside.
Another example is, the other day a client was stressed that she was gaining back the weight she recently lost. Besides this being her biggest fear, she started to head into her Operating System: Obsessive-er.
She was going to 'control' more of what she wasn't or was eating. She was replaying the last few months obsessing on what she 'did' different that caused the weight gain. I almost started to fall for the 'bread' being the culprit or dehydration or you name it. Finally, I took a deep breath because I REFUSE to go back to this obsessive operating system in myself and WITH my clients.
I said, what if it isn't 'just' the food? She took a deep breath, relaxed her body and that hypervigilant brain of hers, and said, oh yay, the kids are home full time now and I am feeling a bit overwhelmed, wondering I am supporting them to my fullest potential.
Yay, this recent weight fluctuation was NOT strictly about the food. This guilt/shame/failure loop creates more stress in your body than the 'bad food thang' and talk about LACK of trust you keep strengthening in yourself.
How does your operating system rule your life? I call this Your Food Relationship Type. As I was coaching my clients, I realized helping them to UNDERSTAND themselves is the BEST nutrition program I could ever promote!
My Obsessive-er was overwhelming and caused me more anxiety than any other stress in my life. And then my Guilt-er was constantly fed by this obsessive energy. The more we fight, resist, dismiss these aspects of our relationship with food and ourselves, the stronger it will become. Now, I am a recovering Guilt-er, Obsessive-er, and a current REBEL-er and Comfort-er.
The bottom line is working WITH your Operating system and not trying to override it.
Keep observing if you are trying to 'get' there. Where is there? I swear, once there arrives, there will be more to follow. Catch the underlying feelings and emotions around the meaning of what there means to you and what the definition of authentic success is for you.
Keep observing if you are trying to "figure out" which foods are causing the problem. Yes, some foods, even CAFFEINE are for sure triggers. Instead of focusing on blame and cause and effect, try to step back and look at what subject your mind is ruminating on. That is where the constant stress is coming from.
Instead of being in autopilot, pause and ask "what is true" for me? You may need some chocolate at that moment. However, if you are needing it every day at that same time, your brain is NOT getting enough glucose, your liver is TIRED and your immune system is needing more nutrients. Add in quality nourishment, EAT!!! Not deprive.
Speaking of eating and not being on autopilot, when I got back from Mexico, I had a bit of tummy upset and was craving bone broth. Even though I am mostly Pescatarian (ish, NO LABELs for this recovering obsessive-er) I made this whole chicken. After the chicken was gobbled up, I added in Apple Cider Vinegar, cooked the bones on low heat for 4 hours (or as long as you can). Check out this video, I share from my heart first then dive into the chicken making around minute 6 ish:)
I so get it if you are not on social media! I created a private group so I can share nourishing musings in a safe, conscious spot! This video was live in my complimentary Facebook community, head there for more support. I also uploaded it to youtube for more access.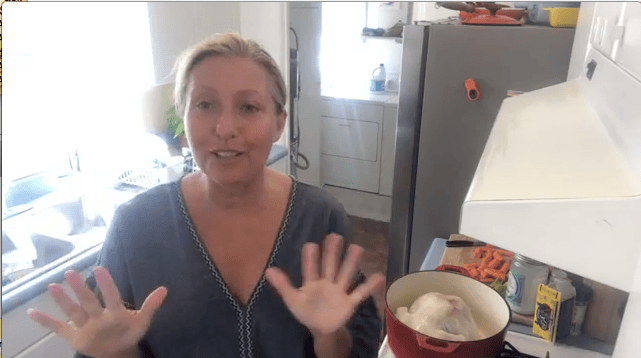 October is a super dooper cool month and here is a bit of what is up and coming!
Feel Your Meal 3-part workshop with Buffy Owens of Conscious Movements: This workshop will highlight the Conscious Nutrition's Feel. Meal. Heal. steps, tips, how to eliminate confusion on what to eat and consciously practice food elimination protocols. Also, we will be adding in Buffy's Feldenkrais practices and awareness techniques to help your nervous system soak up this information and apply it to your daily life. We are offering 20% off for early bird sign up until October 15th ( Use code: EB-SA20 ) and the workshop begins October 19th.
LIVE one-week Appetizer course: For one week, we will meet every other day and practice my one-week Jump Start process and work WITH our Food Relationship Type! We will acknowledge our habits, add in new recipes, find our OWN natural rhythms, catch some thoughts and beliefs that throw us off our course. We are going to Nourish the heck out of ourselves to prepare us for the outcome of WHAT IS NEXT. See you October 27th-November 3rd via Zoom and recorded for your listening convenience.
Let me know if you have any questions about your Food Relationship Type (take the quiz here) either head over to the Facebook group or reply back here!
with abundant nourishment,
Heather Fleming, C.C.N.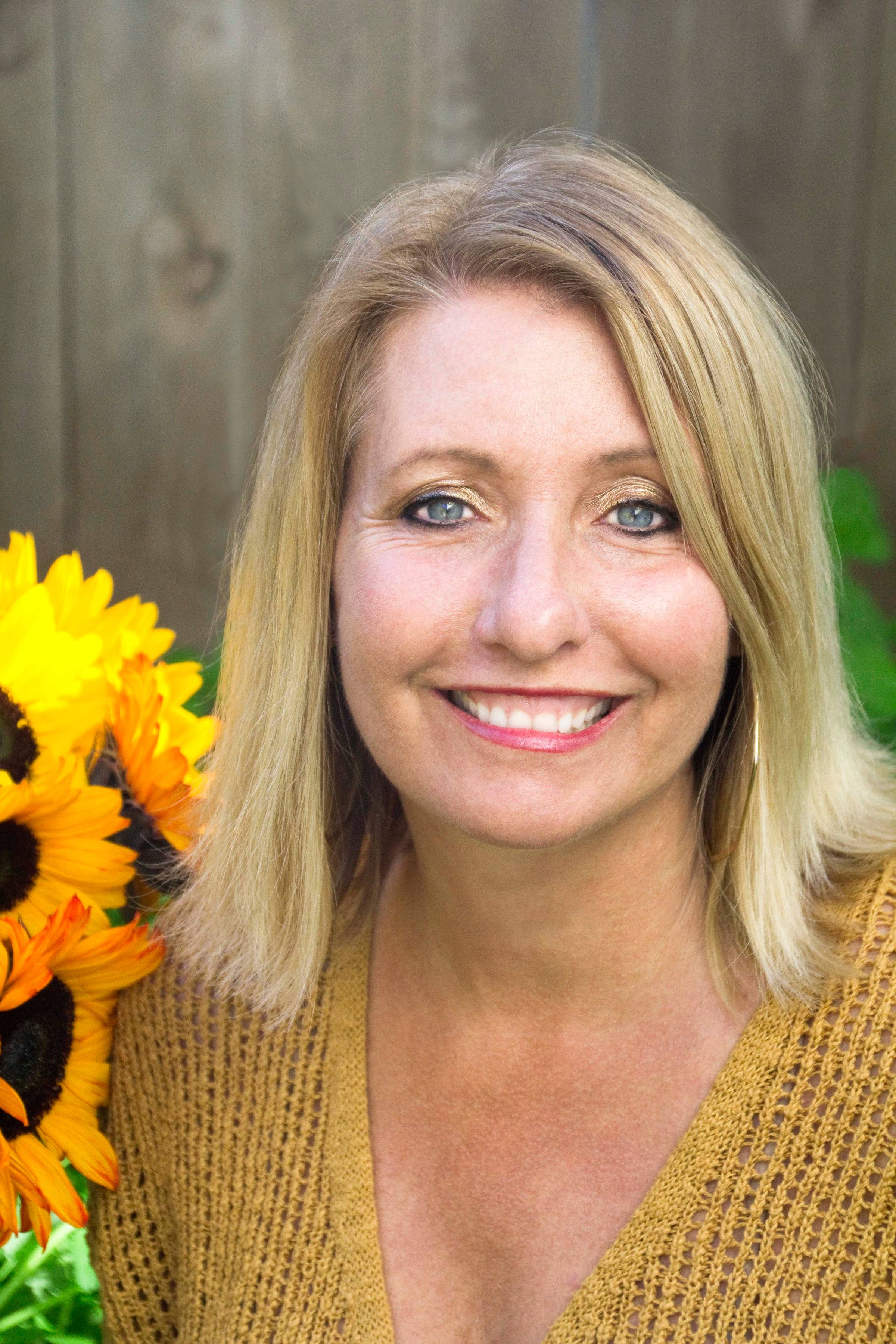 P.S. Are you are a wellness coach or health care practitioner interested in sharing the Master Class to help your clients in their day-to-day decision making so you can dive deeper with your expertise? Yes? Great! Head here to become an affiliate!

Follow Conscious Nutrition!