I saw two amazing cleanse programs come into my inbox this week. I perused the great material and wondered if I should "add more" to my program or if I wasn't doing it "right" and should be leading a cleanse. Within minutes my logical brain kicked in observing that winter (northern hemisphere) may not be the ideal time for a cleanse, and spring may be in more alignment. Also, from a reality stand point, my private community members have super full lives and putting MORE stress on them is not my intention. Last year, I led my RESET in January, a reboot to help you be more intentional with your food choices. Honestly, it didn't go super well. Everyone was a bit tired from the holidays and we needed more warm, comforting whole foods and less cold smoothies. How do we find our balance?
Did you know we don't have to do a structured, strict program to detox our bodies? That every day our choices can help our body's and mind's detox versus the accumulation of stress, congestion and deprivation. Instead of this idea of getting up to the start line and having to sprint, let's make it more real, and start with a warm up and then a super SLOW jog or walk:) ha ha!
The healthiest people I know, focus on their long game. They usually have never done a strict diet or cleanse, they feed their body's heaps of quality and variety and interpret their body's signals super well. If they wake up and their digestion is congested, they have a remedy that helps them poop, then they eat. And that remedy isn't just coffee, it may contain sea vegetables, certain fruits or just waiting a bit before you consume anything.
Even with certain diseases, it isn't always great to dive in to restricted structure that may not be right for your body. It takes time to sort, work with a team, create tools to measure what is working and may not be supporting. Plus doing it alone without support can even cause more distress.
For example, this simple carrot ginger soup may be the best thing to add into your meal ideas versus trying to focus on a difficult program with too many bells and whistles. I had friends come over and I knew we needed some comfort and extra vitamins.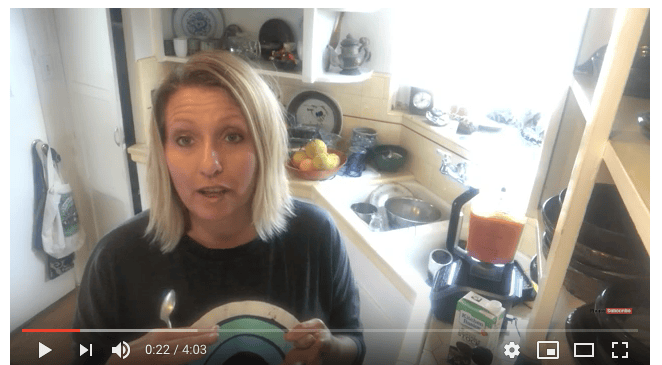 Carrot Ginger Soup recipe. May be the easiest recipe ever!
Peeled 2 pounds of carrots, 3 big chunks of ginger and 3 garlic cloves.
Boiled for 30ish minutes until tender.
Blended with 1/2 cup of oat milk, 32 oz of veggie broth
Added sea salt and pepper, warmed up a bit! DELISH!
If you wish you would have "started" your New Year out differently and had more structure, I so get ya. But, if you are ready to do a bit differently, I am here for ya! I am so proud of this new process I created and am still creating with the people who have signed up. It is a compilation of my past group programs, my work with individual clients experiencing disease and years of research for what is more empowering than controlling.
What also makes this process a bit different than others is that you are learning how to work with your body and your Food Relationship Type (take the quiz) versus following a black and white program. For example, us REBELS, we will either rock the structured cleanse and be angry the whole time, or we will rebel and not follow it and make up our own program. I bet you can guess I am a rebel:)
Week 1: Review the materials, review over 40 different Meal ideas & Meal Types, mentally prep, understand your Food Relationship Type and head to the store.
Week 2: Practicing less Combined Meals from the Conscious Nutrition Food Tree, begin adding in a new food group each week and releasing certain foods for the next 4 weeks. My goal as of right now, is one Combined Meal a week. Instead of this being a rule, I am approaching it as an experiment that I learn from and that I can not fail.
Week 3: Experiment with adding in new supplements and check if you are being supported by your current supplement protocol. I guide people to FEEL what their supplements are doing for their body's versus just taking them because you think you should.
Week 4: Journal! For two weeks you journal about how your FEEL after your meals and what you notice with the different Meal Types. I provide feedback for you.
Week 5: THE challenge. I will give you a few ideas to choose your own adventure. Whether you have always want to eat more Vegetarian Meals, try Intermittent Fasting or my 5-day Jump Start. The first month you gave your body extra vitamins and minerals and NOW is the time to see if you can dial back and try deeper cleansing.
Week 6: Bringing foods back in so you can notice the contrast of how your body feels with or without them. So curious what my first food will be?
You will have access to the program for ONE YEAR! The content is shaping up to look like a great workbook that you can print out as a binder to support the most amazing person I know, YOU! Because you are the program.
If you are ready to join me tomorrow, Tuesday, January 21st, to GET Nourished, you can still get in! Early free-range bird pricing has ended, but you can still join until noon PST on Tuesday.
Love from your rebellious nourishment leader,
Heather Fleming, C.C.N.
P.S. This amazing woman is a full time nurse wanting to help people with prevention. I had a blast meeting her and so enjoyed her questions and sharing my insights. Especially my favorite insight about why extreme diets are so prevalent now. You can sign up for the series complementary and get some extra support heading into 2020!