Do you experience cravings when you are having mood swings or feel like you are on an emotional roller coaster? What if those cravings are your organs giving you a hint that it needs more nourishment?
Does that mean that chocolate cake every day is what your organ's need? Prolly not. But what it may need is sweet.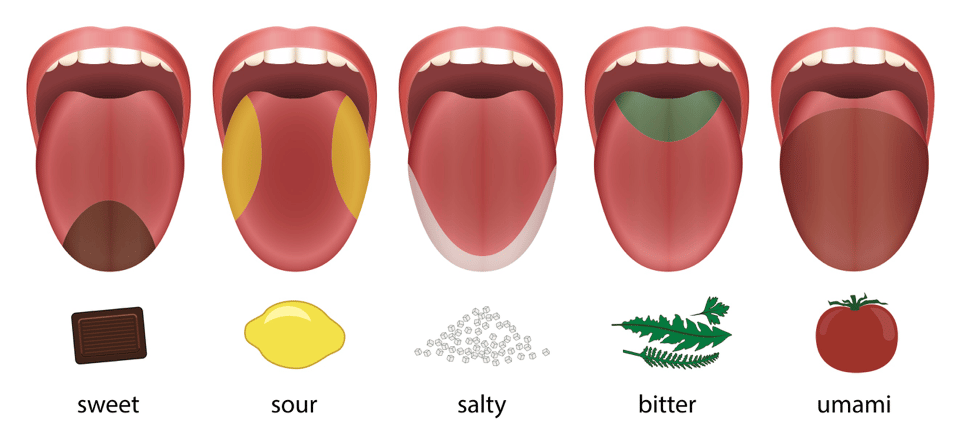 Most health care professionals suggest to just avoid sweet so you don't crave it more. Which is true. Once you eat intensive sweets, you can crave it for the next 72 hours due to your glycogen stores in your liver, blood sugar spike and insulin receptivity.
I shared a dessert with a friend the other day, it was magical. The next day at about the exact same time, I had a sugar crave. Instead of feeling powerless, ate more sweet or judged myself, I drank heaps of suntea with lime and honey. The next day, it was gone. This has taken me YEARS of practice and heaps of self compassion. Check in with how you talk to yourself during these moments.
Which organ does sweet support? Your nervous system!
And most of us are having some stress issues, so calming our nerves is important. That is why hunters and gathers found the berries! We needed the sweet.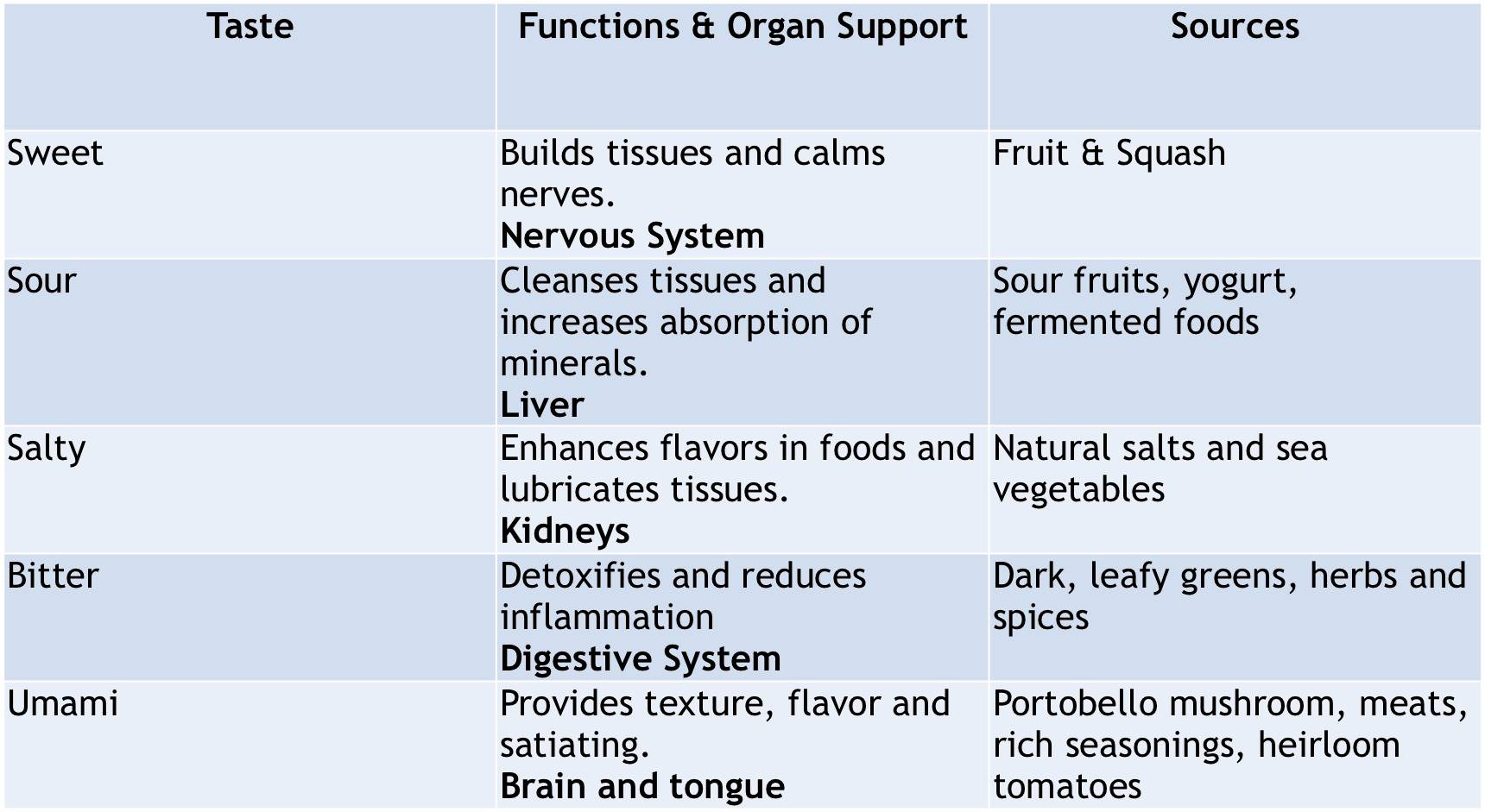 What is umami? Texture, 'fried', 'meaty' and hearty. I crave umami a lot! I had this amazing meal at the Omega Institute over 2 years ago and had to figure out how to re-create it. Beer-battered broccoli craving hit me and it was a huge success! If you have an air fryer, I think this recipe would turn out great, let me know!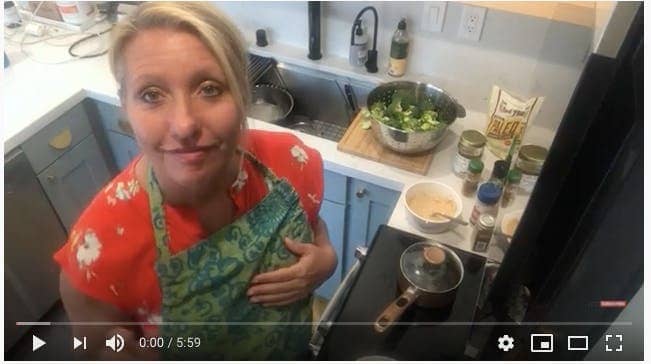 This chart is in my NEW Master Class. I expand on this more there and offer you recipes for each taste.
I beleive our body is FULL of wisdom. Recipes were not created from our thinking, they are created from these tastes, flavors and organ function. If you are feeling frustrated learnig and trusting your body, I so understand.
This is one reason I collaborated with Elizabeth Lock for a free online summit, Hopeless to Happy: Using Ancient Wisdom to Release Trauma, Heal Your Emotions, and Find the Joy to Love Your Life.
Elizabeth has brought together experts and thought leaders (I'm one of them!) to bring messages of hope, encouragement, and empowerment.
Whether you are struggling with something from the past or present, there is surely something you can take away from each speaker.
We have all volunteered our time to be the active leaders to cultivate that love, light, and connection. In addition, each speaker has a special offer for the viewers.
If you want to feel more connected, joyful, and empowered within and in your life, I urge you to sign up here.
Today, September 1 is the launch date, so sign up now so you are ready for the big day. Come experience people who genuinely care about you and your well-being.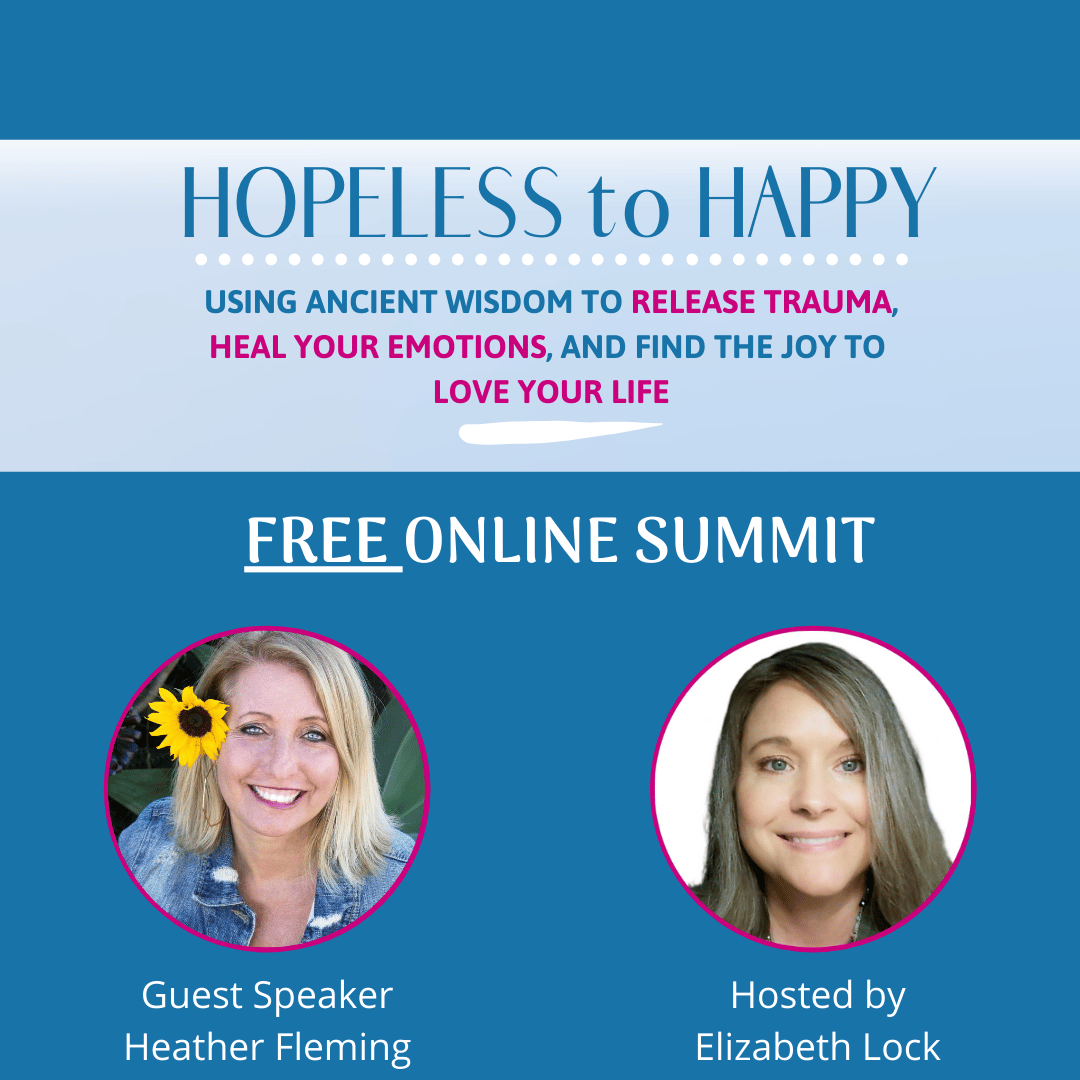 See you soon at the summit!
Heather Fleming, C.C.N.
P.S. If you are a wellness coach or health care practitioner and are interested in sharing this type of nourishing content with your clients, head here to become an affiliate!
P.S.S. If you need more support, join my private, complementary Facebook community!