One-ingredient Buckwheat Bread, Cellular Safety & July Calendar
Hope you have a nice holiday weekend. Ruka and I are nesting and loving every minute of it.
Let's talk about stress and safety. Ruka got injured at our last campground. We rushed to an emergency vet hospital where she had a super successful surgery. Now, a few weeks later, she is almost completely healed.
Thank goodness for the tons of love, prayer, red meat, colostrum, pumpkin, healing music, Arnica, Rescue Remedy, a SAFE place to stay (thank you Lynn & Jason), and REST!
She has completely shaken off this experience, but momma bear over here is experiencing some nightmares and anxiety flare-ups.
Why do we humans take so much longer to release trauma and stress?
Do you give yourself enough time, compassion, and resources to help you release either the little things or these bigger life events?
I have a mentor on speed dial and am trying another modality today to help with my nervous system. Also, I am tending to my friend's garden and clearing my schedule for a bit. Besides what I teach, the other main thing I am doing is SITTING in the discomfort of the unknown and allowing ALL the feelings to come up.
How does our body heal from trauma? I am doing research on if our cells and mitochondria don't feel safe, they may not be able to respond.
Take that in for a minute.
No matter how 'perfect' you eat, or how many supplements you swallow, the cells can't be forced to feel safe. Whether from our subconscious conditioning, negative self-talk, forced actions and not being honest about our feelings or toward others.
Healing and feeling safe is about being with your feelings, fears, and pain so that your body will heal more efficiently.
Do one baby step at a time, try a new recipe (buckwheat bread below), walk a different route than you usually do, try a new tea, and receive help from others. We are meant for that.
Check out my new favorite bread recipe and more support this month is available for you and your safety!
This video contains info on…
Why Buckwheat? A major benefit of buckwheat compared to other grains is that it has a unique amino acid composition that gives it special biological activities. These include
cholesterol-lowering
effects,
anti-hypertension
effects and the ability to improve digestion, such as by relieving constipation.
10-Day Appetizer Program: Get your body back to feeling safe, organize your fridge, and learn what cues your mind and body will give you to try a day of Intermittent Fasting.
Beginning July 18th, we have four follow-up calls and you have access to the materials for one year.
Neurodynamic Breathwork sessions for July! These sessions allow you to practice a gentle breathwork technique while listening to dynamic music. A de-stress modality in the comfort of your own home. Remember your lungs 🫁 clear out your toxins!
July 10th
July 24th
5:30 pm PST/ 8:30 pm EST
(Super great timing for an evening reboot or may help you sleep deeper)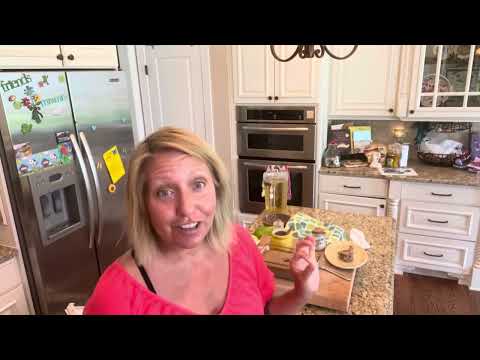 Thank you for your continuous support and exhale!
Cheers to abundant nourishment,
Heather Fleming, C.C.N. ​Conscious. Compassion. Nutrition.