Why not to scrunch up your face with your food choices…
---
I can't count the number of times I scrunched up my face and self-righteously said, I don't eat that.
I was a young know-it-all nutritionist and thought I was helping people by judging what is good or bad. Now that I am older and a bit more aware of how emotions affect our cells, I don't want us to keep causing distress with our thoughts, words and choices.
Of course, we ALL have food sensitivities and allergies. My main food allergy is eggplant, and now since I am feeling more stressed, some other nightshades are showing up. But instead of feeling a victim to my food allergies, this is more about being less reactive and feeling guilty every day
Physically, the negative reaction causes your body's chemistry to release stress hormones and your blood to be more acidic, and thus your organs will either absorb nutrients or not.
Emotionally, when we feel disempowered, this chain of events below is what causes us to feel like we abandon and sabotage ourselves.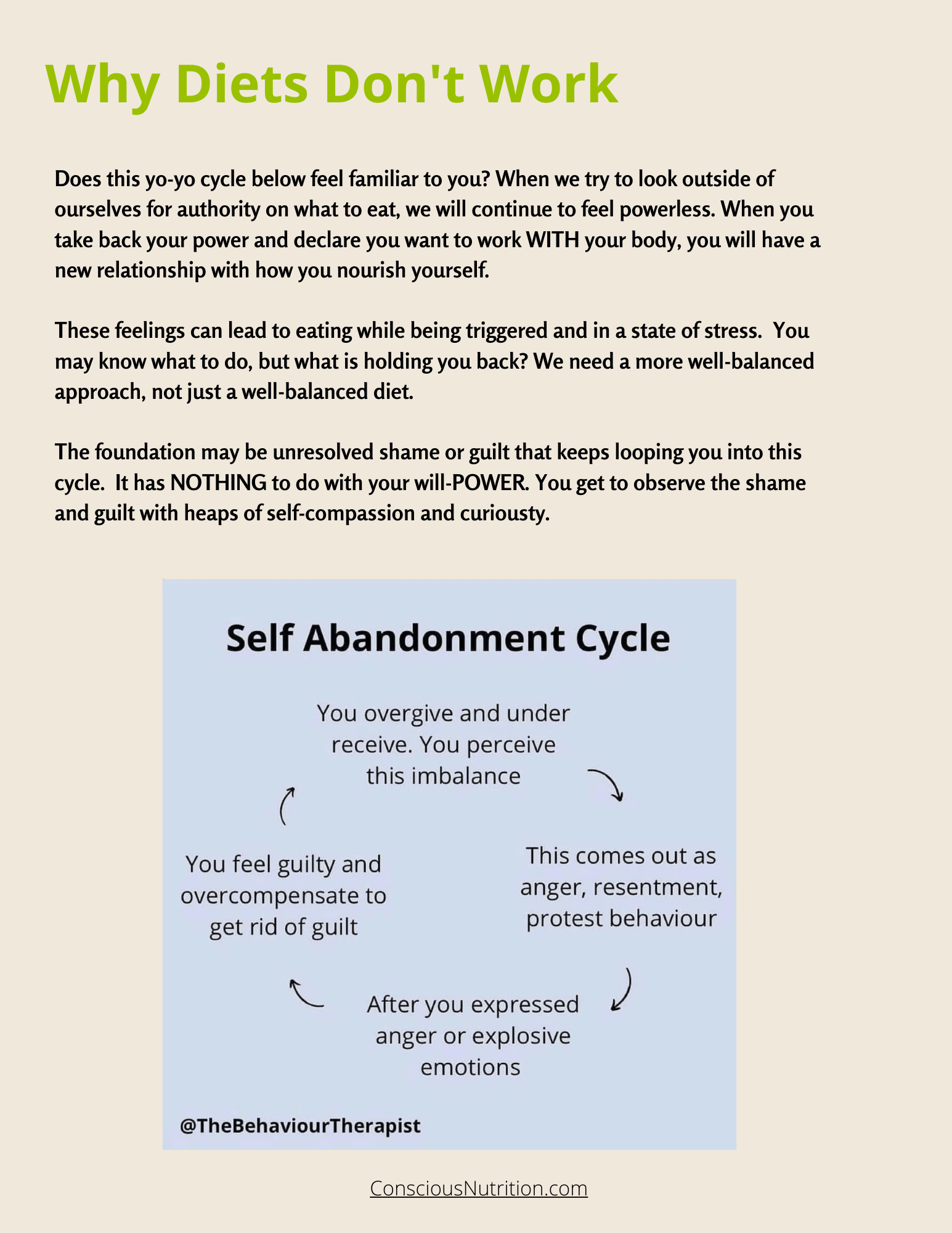 So, I finally went swimming at the local pool. I broke through my resistance without an ounce of guilt. (for once) The underlying OLD belief that was the cause for me not to head to the pool, besides it not being the ocean:)…WAS…
I feel depleted, no one supports me, why bother…
This is not true in my reality, but it felt true in my emotions and thoughts. Emotions are part of our life force energy and my emotions were draining me. And the pool felt more draining until it didn't.
How many things do you do a day that drains you because you feel like you should and if you don't you feel guilty?
No one, I mean no one is in charge of being accountable to ourselves except us.
My whole life changed when I let go of that perfectionist nutritionist in me. Your life will change when you shift from living less reactive to responsiveness.
Maybe your Relationships will feel more nourishing. Less $ stress, oh yay, ease with feeding yourself and your loved ones.
I call this Acceptance Mode.
If you want to practice living with more acceptance and less nose scrunching, join me in Nourish YOUniversity Seasonal Program.
Each season, I hostess a LIVE 4-week Master Class course. This course will complement the NEW Meals and Feels program.
The Spring course begins April 19th, and you receive:
The LIVE 4-week Master Class. This class offers so many gems to help you organize how to support your body. Trying new foods, establishing your morning flow and daily routine, hydration tips, and adding in new supplements to help your brain and liver. Live calls begin April 19th, recorded for your listening convenience and you have access for one year Value: $597)

Two one-on-one calls: These calls help you navigate what is holding you back from creating traction and shifting your consciousness. (Value: $300)

Monthly Healthy Happy Hours: Connect each month to discuss important topics and help you re-connect to yourself! (Value: $197)
Email me back here or click below to join!
Timing is everything! I completely believe that.
I TRUST you to know if you need more support now or not. The Fall course will begin in late September or October.
And a reminder to join my private Facebook community here. This is the best place to ask me questions and interact with other nourishers.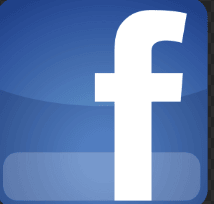 And follow me on Instagram for inspiration and my personal life musings:)
Thank you for your continuous support.