How safe and secure do you feel?
I am back from my 3-week AMAZING road trip. I had the TIME of my life.
I got to TAKE on significant resistance of being uncertain if I was capable of handling my RV life. Oh, wow, I surprised myself and held it with grace and overcame so many 'narratives' in my head that was NOT real, supportive, and was my ego trying to pull me out of my power and the present moment.
This is shining the light on our unconscious beliefs and making them conscious so we are AWARE!
Also, on the trip, I clarified my SIMPLEST life purpose.
To be of service to alleviate suffering.
Not being of service in my life, would cause me instant depression, torturous, and a deep feeling of insufficiency, and insignificance. (opposite of nourishment and high vibrancy, right). What is your simple life purpose that if you didn't execute in your life you would leave you feeling incomplete?
I use to be of service for selfish reasons, to feel self-worth, safety, and security, but I now feel all of these within myself MORE than ever. So I can NOT be scared of others stealing my energy, or invading my sensitivities and am not in a constant state of internal war. (as of this minute while I am writing this).
And since there is the threat of struggle and separation outside of us in our world, if we can work on our inner state, we might actualize how we either see everything around us as a threat or an opportunity.
None of us are getting out of this world alive without a little bit of suffering. However, if we can lighten up our human conditions with some joy, nourishment, emotional consciousness, and freedom, we can live out our pure purposes.
Teaching and sharing nutrition is my FIRST love in doing so, and now I foresee complementing nutrition by leading breath work (I am finishing up a 6-month certification in Neurodynamic Breathwork). to work with our resistance WITH our psyche toward our nourishment in our relationship with ourselves and others.
How do we do this? I DON'T know the step-by-step (but keep seeking and creating content to help us do so) BUT FEEL we need to keep showing up for ourselves, and others to baby and dance step our way with our FEARS, SHAME, INSECURITIES, ANXIETY, GRIEF, TERROR.
ALL humans feel these. And we are experiencing a heap of malnourishment. We need to FEED and fuel our emotional and physical hunger.
"For the believer, no proof is necessary for the skeptic no proof is possible, so choose your beliefs"
So, that being said. I HIGHLY recommend you approach your nutrition and my upcoming July course with this exact same energy of KNOWING and being in loving MASTERY for yourself.
This is CONSCIOUS Nutrition.
Our brain is powerful and so are we. Many of our thoughts keep us lazy and trapped in the past. You can begin shifting your inner state by asking yourself these questions.
What narratives in your head about your health or excess weight do you believe and want to LET GO of?

How are these old beliefs serving you? Fear of abandonment so we keep these beliefs to keep certain friends and loved ones in our lives?

How can you show up and support yourself differently with one

TINY but profound choice

every day?

What thoughts are SO automatic that they throw you into FEAR and trauma every day?
If you want to practice feeling more safe and secure with your relationship with food, join me LIVE for this Summer's one-week Appetizer course.
We help you tune back into YOU by experimenting with a few nutrition philosophies.
That is the ONLY diet that works, the one that you and your body do in unison.
We taste-test more

Vegetarian Meals

for a week.

We taste-test some white fish meals.

We add in the

Feel Your Meal process

before each meal or grocery shop.

We experiment with separating our Protein & Starches to observe our digestion.

We observe ALL of the internal voices in our heads such as the

REBEL and the CRITIC.

We taste-test a day of

Intermittent Fasting ONLY

when it emotionally and physically aligns. Only YOU know!
Email me back here with any questions or sign up below and see you soon!
We begin on July 12th, meeting every other day. All calls are recorded for your listening convenience.
BONUS: If the timing of the LIVE event doesn't align for you, you will have access to this program until the end of the year AND when you sign up, you will receive my NEW Meals and Feels program complementary ($97) to have for a lifetime.
And a reminder to join my private Facebook community here. This is the best place to ask me questions and interact with other nourishers.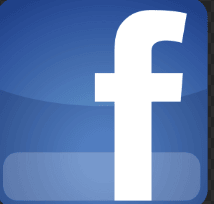 And follow me on Instagram for inspiration and my RV life musings:)
Thank you for your continuous support.
with abundant nourishment,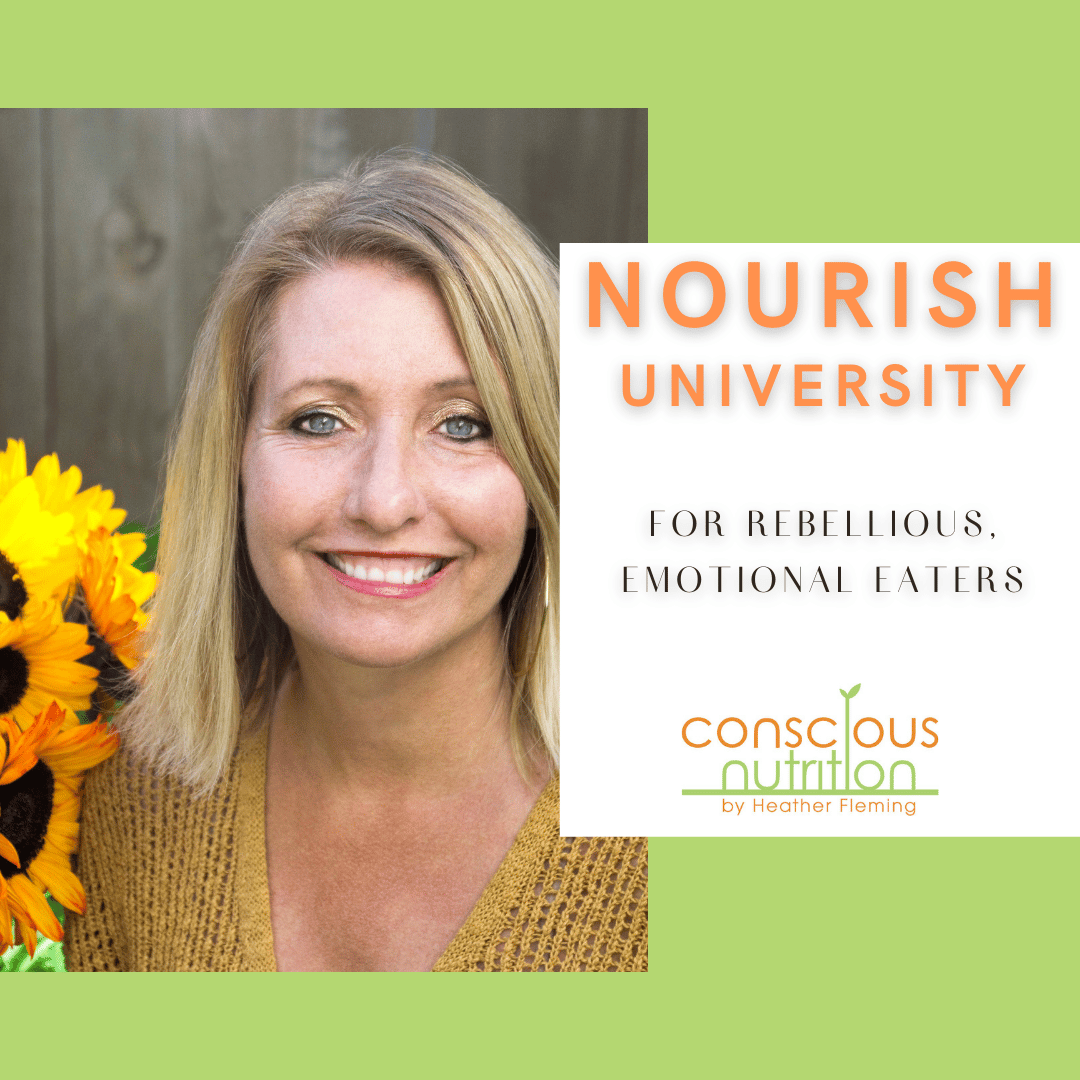 Heather Fleming, C.C.N. ​Conscious. Compassion. Nutrition.
P.S. Did you grab my NEW Meals & Feels recipe book yet?
You can purchase your copy of the Feels & Meals Recipe Book on Amazon.
If you are not an Amazon lover, you can purchase from my website. And I will sign your copy! (US only)
P.S.S. YouTube has heaps of cooking videos to help ignite your digestive juices.