Emotional & Immune System Support
Wow, what we thought we could plan is not part of the plan:) I so hope this email finds you and your loved ones healthy, being kind and gentle and supporting your immune system (tips to come).
I am usually an expert grocery shopper, but NOT this week. I am sure like you, I have been overwhelmed, on edge and overstimulated in the store. Since, I was between homes and on my way to our postponed Hawaii retreat, I didn't run to stock up, but cooked a few meals to take with me. Then, when I got a place to reside for two weeks straight (phew & thank you JULIE!), I headed to the store.
The first attempt at the store, I walked in and turned around to walk out, the second time there was a blow horn from an activist group stating their position and the third time I bought a bunch of bean burgers and a 10-pound bag of potatoes to feel secure.
Usually, I shop often to buy fresh, my in the moment cravings and to keep my inventory light. Well, this is a new shift for me to stock up and I have heaps more compassion for people who have weekly grocery shopping stress.
Here are a few of my staples that I carry with me!
Arnica cream: Great to help aches and pains. Also, comes in a Homeopathic capsule form.
Vitamin C powdered: I recommend 2,000 mg of Vitamin C for maintenance and if you can tolerate a bit more, gently increase by 500 mg over a week time period. Side effects can be loose stool.
Tea Tree oil: Great for an antiseptic for minor cuts and wounds.
Angelica: This one is newer for me, an herbalist mentioned it for common colds in January and my gut instinct was to give it a try:) I am taking one full dropper first thing in the morning.
Collagen Powder: With my nomad lifestyle, I feel safer having a quick food source with me. These are packets of collagen powder, for amino acid and protein support.
Grapefruit Seed Extract: Whenever I travel, this is with me! It helps fight infections and bacteria. The liquid version is more potent, but my body doesn't prefer it:)
Nose Spray: This is a natural nose spray that can offer congestion relief in minutes. This brand is XLear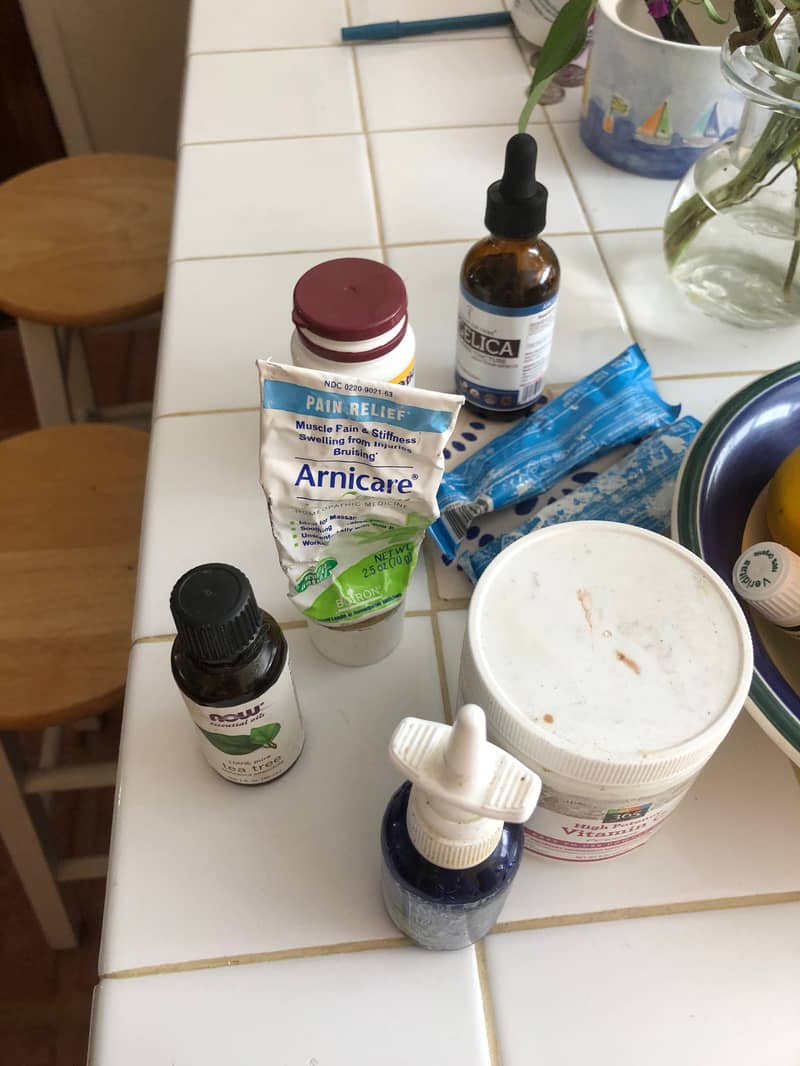 Goji berries & Cacao Nibs: ​This combination is a wonderful snack and antioxidant source. I add them to a shot glass and snack on when my spirit needs a lift. 
Herbal coffee & Cacao: I don't do well with coffee daily, but I LOVE the taste and flavor. This herbal coffee fix and cacao from Raw Revelations is a super great afternoon treat and pick me up! 
Cardamon & Cinnamon: Remember the power of herbs! They offer anti-inflammatory and antibacterial support. Head to your spice rack to liven up some of your meals and teas.
Fermented Veggies: I grabbed two jars of Kimchi Sauerkraut. I eat a bit of fermented food weekly, but during this time, I am craving it more.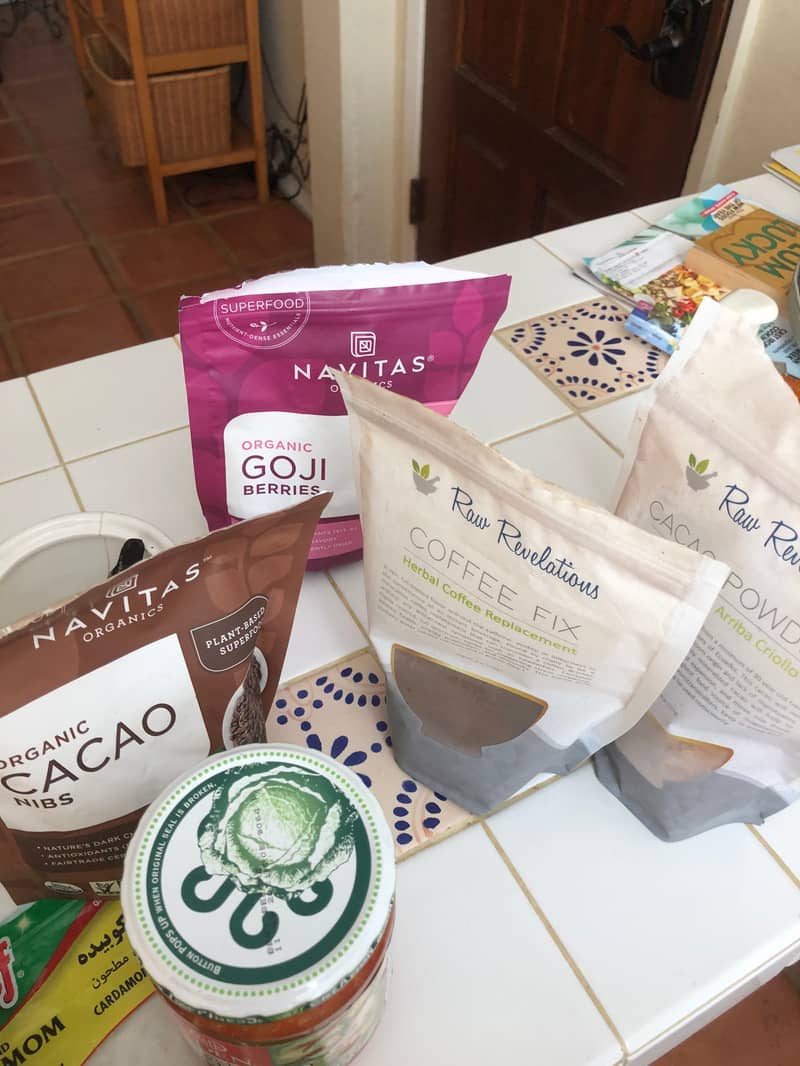 Fresh lemons: Walked over to pick these from a friend's tree, was craving them for extra Vitamin C!
Thyme essential oils: ​The third store I went to, I wanted an essential oil to add for cooking and immune support. Thyme jumped into my basket. Add just a drop, a little goes a long way.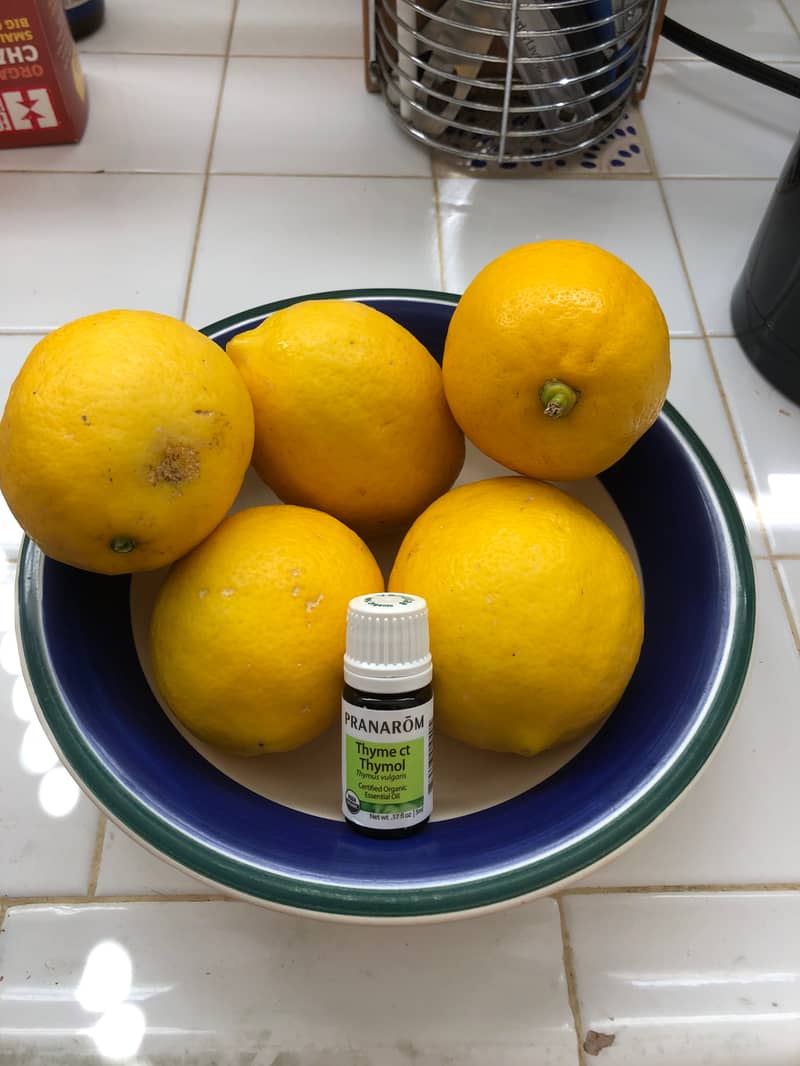 **Note, all of these suggestions may not be for every person. And more is NOT always better. Gently add in new things, so you can see how your OWN body responds. Also, you can do your own research and trust your own reasoning.
If this all feels overwhelming to you, you need guidance to ease any emotional stress and tune into your intuition I am offering 50% off an one hour private consult. We will review the TOP priorities and focus for you and your body. Besides, rest, hydration and nourishment, we will come up with the best game plan for you and your family.
Regularly $150 a consult~$75 until April 15th.
Love from your rebellious nourishment leader,
Heather Fleming, C.C.N.