Does radical transformation work?
I am totally digging Tony Robbins new book, "Life Force". Have you read it yet?
He is the definition of yang. Large and in charge. Hypes up his crowd and shakes up the stagnant energy.
I use to be addicted to this type of transformation. I would leave this type of event and thought I was on top of the world. Then only a few weeks later, I would feel the crash and burn.
Wherever you go, there you are. Some of my old lions, tigers and bears would come in hot and I would get tangled up in emotional turmoil, guilt and shame all over again.
Now, I believe fully in my heart, that some of us need more yin to help the deep transformation stick. We need both yin and yang, and we need to know WHEN we need which one. 
I am going to admit, that I am a bit burnt out teaching nutrition rules and trying to help people break through their resistance. I was trying to outrun my guilt by doing other people's heavy lifting. No one can love, nourish and support yourself as you can. 
BUT, now I am doing life differently. I TRUST you. No one has all of the answers for you.
We get to discover ourselves and release that guilt that is hidden in every corner of our bodies and mind. When we release guilt, we forgive. And who do you need to forgive? Yourself? A loved one? The suffering in the world?
If you want to feel a little more freedom and less suffering around your food choices, I have created the structure and parameters for YOU to do you.
The LIVE Master Class course begins tonight.
BUT, we don't go in hot and fizzle out, you join for 3 months to allow the energy to saturate in your cells.
When you join Nourish YOUniversity, you receive:
The LIVE 4-week Master Class

. This class offers so many gems to help you organize how to support your body. Trying new foods, establishing your morning flow and daily routine, hydration tips, and adding in new supplements to help your brain and liver. Live calls begin April 19th, recorded for your listening convenience and you have access for one year Value: $597)

Two one-on-one calls:

These calls help you navigate what is holding you back from creating traction and shifting your consciousness. (Value: $300)

Monthly Healthy Happy Hours

: Connect each month to discuss important topics and help you re-connect to yourself! (Value: $197)

NEW Meals & Feels program & recipe book:

My new course! that helps hold your hand as you dive into yourself. (Value: $57)
Timing is everything! I completely believe that.
If the group is NOT your thing, you can access my NEW Meals & Feels program and feel into your OWN transformation. You have lifetime access.
I TRUST you to know if you need more support now or not.
And a reminder to join my private Facebook community here. This is the best place to ask me questions and interact with other nourishers.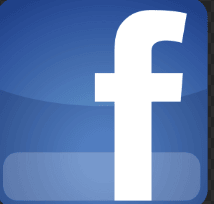 And follow me on Instagram for inspiration and my personal life musings:)
Thank you for your continuous support.